Posture Corrector for Women Men by FY Posture
Effective Comfortable Adjustable Posture Corrector
EASY TO USE: Our product is easily adjustable just by using side bands to adjust, you can easily use it by yourself without requiring help to get it on or off.

ATTENTION: If you are not sure should you wear our product or not please make an appointment with your family doctor and clarify this moment.

FOR ALL FAMILY: Our product is ok for wearing by all members of your family. Everyone can wear it: from teenager to adult.

SAFE, EFFECTIVE AND COMFORTABLE: Our product has been approved by FDA. While providing it we use only best quality lightweight, soft, porous ventilating materials that keep your skin comfortable.

LIFETIME GUARANTEE: We believe that our customers deserve the best. That's why we produce our products with love . If you are not satisfied with our product, please write to us and we`ll do our best to make you change your mind about our product!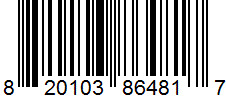 Specifications:

Size: Regular
Color: Black
Model Name: F7
Part Number: FY-1